Exteriors
Decorating the exterior of your property is not just for the visual effect, it also gives protection and a longer life for your wood work and walls.
Over the past 25 years I have worked on all kinds of properties. From modern new builds to older historic properties.
So, from sandtex to lime wash. Wood stains to the modern paint systems. I am looking to provide the smart professional finish that your home deserves.
I give my customers value for money and the high standard of finish they are looking for. I aim to provide a quick, clean and reliable service and with the promise of free quotes, this gives my customers the chance to make the right choice.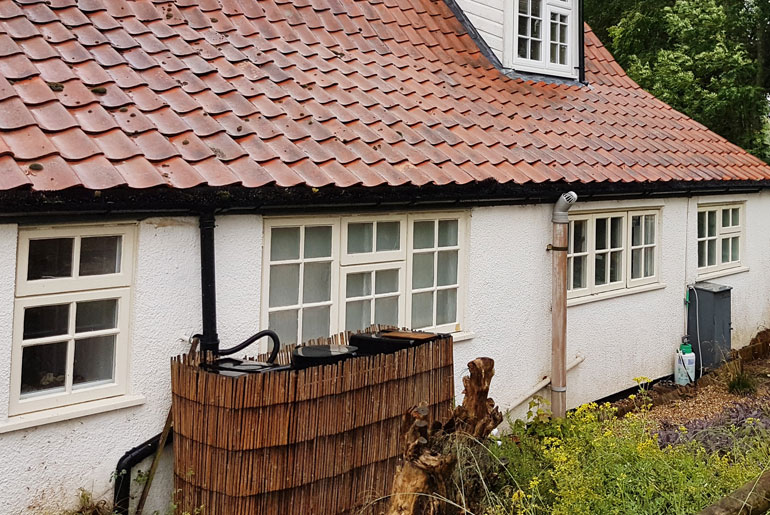 Masonry walls and wood work on a cottage
For further details about the services I offer and free quotation, please do not hesitate to get in touch:
t: 01603 628585 / 07796 272013 e: info@abrooksdecorator.co.uk